Happy Monday!
Let me tell you, this past weekend was fantastic. After a LONG work week needing some time hanging out with friends is just the cure to help you forget work.
And Saturday night was already planned... as if the universe knew! We celebrated my friends birthday. I had the greatest time just hanging out and catching up with everyone. It feel like it was a long time that most of got together to enjoy good food, drinks and laugh the night away.
The food was amazing thanks to all of our friends who cooked.
I'm not going to lie, I got pretty buzzed (maybe drunk, I'll never tell) and I was feeling very nice. My snaps definitely let you know that I was drinking and having the best time ever. I just felt like I was finally able to relax and have a good time. That night, I forgot about all the troubles at work and stress. I was able to forget everything on my to do list. It was glorious. Also, my friend Carlos who is always the bartender has never forgotten my nickname. Long HILARIOUS story behind that, but when I was handed this cup with alcohol and my nickname.. I knew it was going to be a fun night.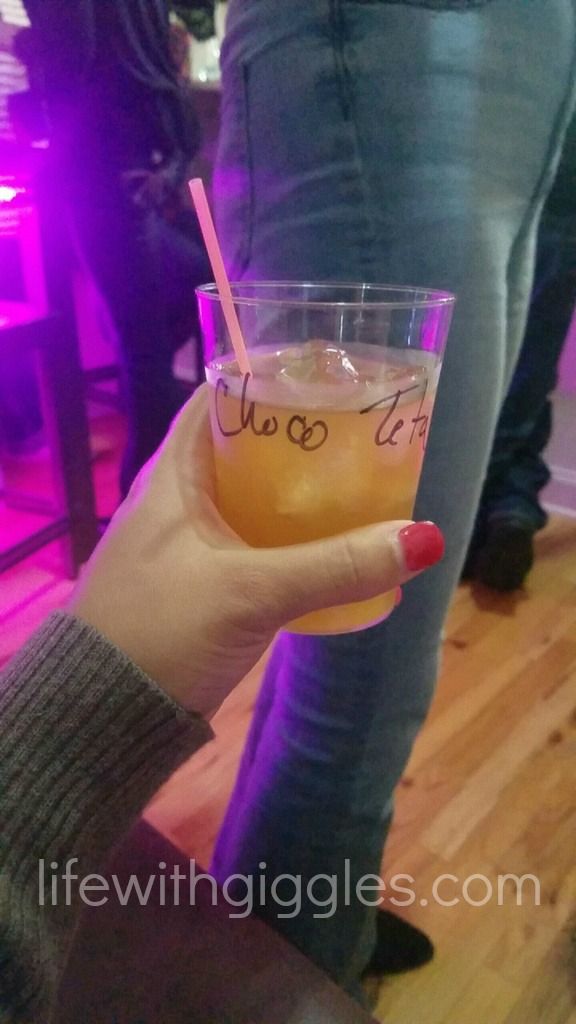 Celebrating friendship is a must in life. My friends are part of my village and they have supported me through the good and bad times. And Saturday night was a testament to how far we have all come. From being young and careless to being parents and responsible. I sat there watching my friends laugh and dance... and I reminded myself that we are in each other's life for a reason... and that reason is to love and care for each other.
I thank God for bringing them into my life.
Cheers to friendships.