Wow, I can't believe it took me over a month to put up a post. WHO AM I. Oh that's right, I'm a new mom to a preemie. Guys, this whole being a new mom is no joke. This shit is hard. But I wouldn't have it any other way. God decided that I can handle it so as long as we both make it out alive by the end of the day, then it's a win in my book. And then it's repeat after that.
I really wanted to write, to vent my frustrations and worries about being a new mom, especially one to a preemie but I was afraid. Yep, I was afraid. This whole time I have been legit freaking out at home. I still can't believe that I have gone through what we have been dealt with Sophia was born. I haven't really had time to let everything sink in and grasp it. She was born early and then was in NICU for a month.... there was no time for stuff to sink in because I had to worry about other stuff that I NEEDED to do to get through the day. I pushed all of it in the back file. But here I am, afraid to write a blog post because I know I have to be reminded of those hard dark days. The whole time Sophia was in the NICU is a complete blur. All I remember doing is pumping every day and going to the NICU with a cooler bag filled with milk and praying that I would be able to hold Sophia for at least an hour. I did that everyday. I didn't think, I just did. Then she came home and I had to figure out how to be a mom, to a preemie at that. A lot of moms don't realize that everything you do for a preemie is COMPLETELY different than what you do for a full term baby. Unfortunately, if you didn't have a preemie, you can't relate to about 75% of the stuff that I am currently going through. You don't have to think about corrected age vs actual age, You don't have to think about spacing out vaccinations because your baby doesn't have enough thigh muscle to handle 3 shots at once. You don't have to worry about the simple cold that may get your baby sick which means an express line to a stay at the NICU. You don't have to worry about what developmental issues may arise as time goes by. You don't have to worry about 50 million other things preemie moms have to worry about. It's a lot guys, like a shit ton of stuff to worry about that is completely overwhelming. But here I am, one of the lucky ones... the mom that so far has a preemie that is doing very well and shows no signs of developmental problems. So then I kick myself in the ass because I had to pass other preemie babies every day in the NICU for a month that were far worse than Sophia. So who am I to complain? I have a healthy baby that is home with me and doing well, I shouldn't be complaining. But here I am... complaining.
I won't lie. Life has been hard since giving birth. I have struggled every day to keep my composure and just leave what happened in the past and enjoy the present moment. To this day I am still trying to figure out how to balance my life. But somehow someway I will figure it out. But one thing for sure is that I am going to resume blogging again because I realize that there are people out there who understand and I can use all the encouragement and support I can get and I also want to give back and be here for anyone who needs to just chat to someone who gets it. I get it.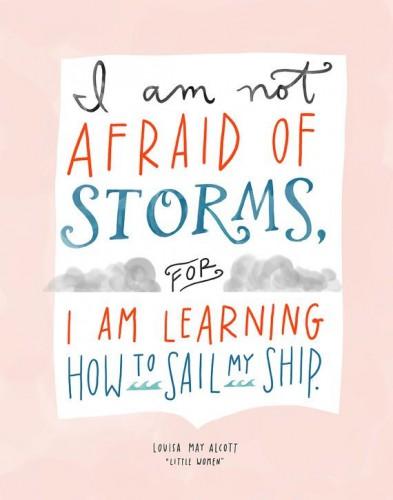 It feels good to be back.
Hope you all stay with me on my sailing journey.