Today is the day that most people dread... the day I turn 30.
But I am not dreading it all. I welcome it with open arms.
And to make my birthday even better, I posted my
birthday wish list
and another one of those items came true. The Rock tweeted me and I almost fainted at work.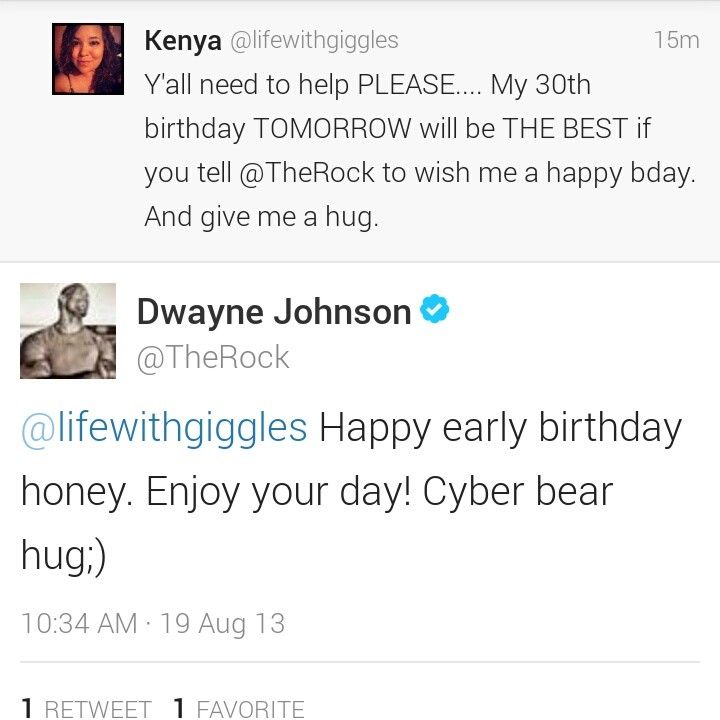 I was freaking out for the rest of the day, because he tweeted ME!!! And gave me cyber hug, and called me honey, and winked at me. He knows how it goes. :)
Then this was my husband's response.
I love that man.
Happy Birthday to me!