Last night, I went into the bedroom to put on some comfy clothes. This is what I found:
Yep, that is my dog looking at me like I am wrong for turning on the light while she is trying to sleep... under the covers... on the hubs side of the bed. How dare ME for disturbing her sleep.
Seriously, this dog cracks me up sometimes. She didn't move a muscle while I was snapping away pictures. She also didn't move a muscle while I changed, turned the light off and left the bedroom. She didn't even follow me. When I went to bed, she was right there, knocked out.
These are the sweet moments I love being a furbaby mama!
Also, we went to a WWE event on Sunday night. Get a load of the crystal ball over the ring. That goes with the wrestlers theme, but I thought it was funny they keep the crystal ball up throughout his match.
Also, we got to take home some leftovers from my mom's house on Sunday. Man, we were in heaven! Look how much food I packed up for us!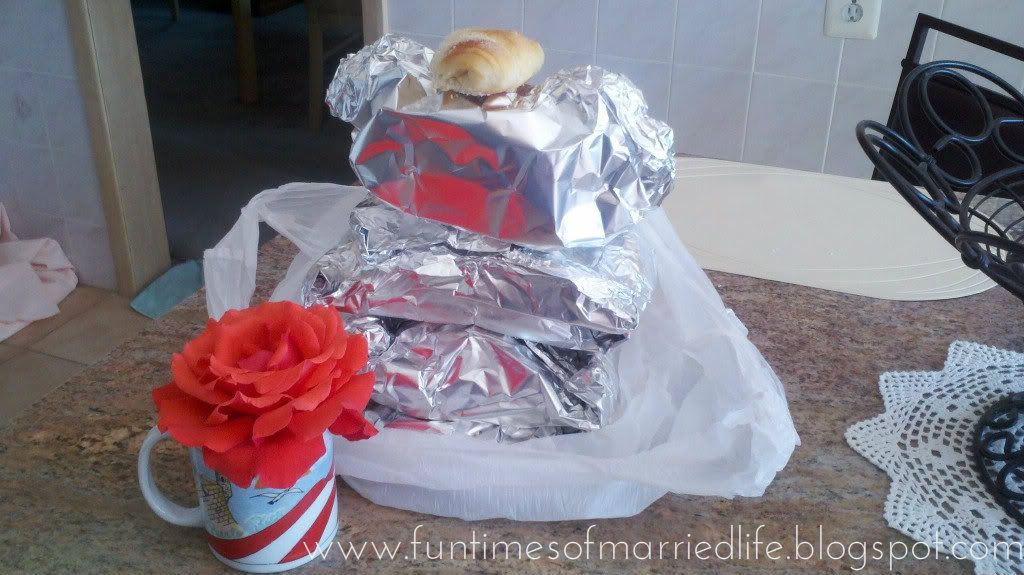 I was glad that yesterday I didn't have to cook dinner! Wooohoo!
And, just because I am such a proud mama, check out my baby girl being the cutest yorkiepoo ever!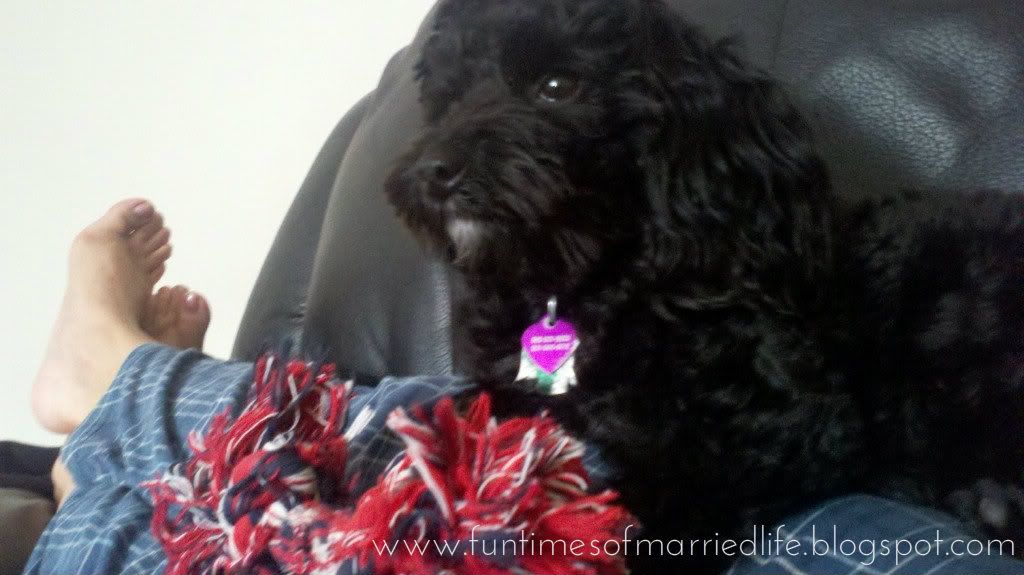 Happy Tuesday my loves.. stay tuned for I will be posting another featured blogger!!!!!!
~*~Mrs. Newlywed Giggles~*~