Hey y'all. This morning has already started out bad.
I have to say R.I.P. to my hair straightener, which decide to stop working halfway through with only ten minutes left for me to leave to go to work. So, half of my hair straight, and the other half is frizzy and curly. Freakin wonderful.
On another note, there is going to be a NJ blogger meet up!
I am so freaking excited. Like, I feel nervous that they won't like me and kick me out. But then maybe they will love me? This is totally like the first day of school feeling. EEEEKKK.
Well, I hope they like me and don't think I'm too corny for them, or too talkative, or get embarrassed by my laugh. Oh geez, this can either go good or bad.
So, if you're from the area, come meet us!!!!! We can all fist pump together. No? Yes? Maybe?
OK, I am done.
:)
Also, check out this cool little gagdet if you want to follow blogs that happen to be in your area.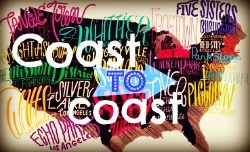 It has an interactive map that you can use to find bloggers near you. How awesome is that? I'll tell you, very awesome. Go on over to
Whispering Sweet Nothings
blog and sign yourself up!
Stay tuned for later today when I will be featuring one of my favorite bloggers!!!!
~*~Mrs. Newlywed Giggles~*~